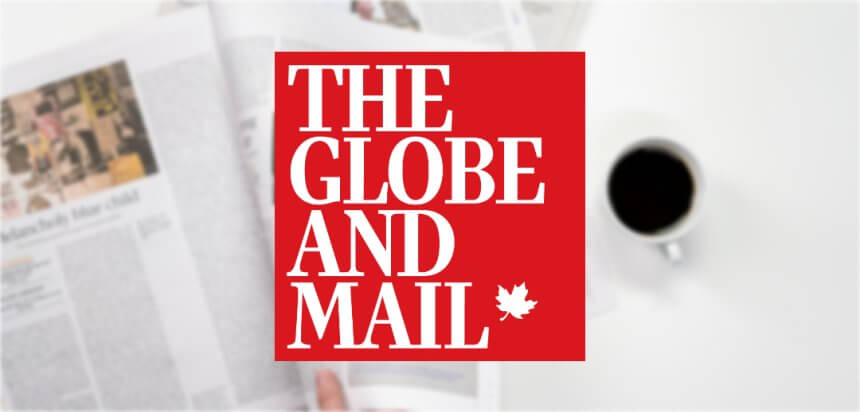 Written by: Patrick Egwu
Canada's largest funeral home chain, Park Lawn Corp., PLC-T +0.06% increase is expected to face a short-term downturn due to falling death rates this spring in the United States, where the company has about 88 per cent of its operations, according to a new report by Bank of Nova Scotia.
Scotiabank analysts George Doumet and Bahamin Abdolpanah said the U.S. death rate between April and early May was 17 per cent below last year's level and 10 per cent below pre-pandemic levels in 2019. The recent drop in the death rate follows two years of elevated deaths from the COVID-19 pandemic.
The analysts believe the death rate will rise again to average levels over the coming weeks or months, but the recent trend has caused them to cut their revenue growth assumptions for Park Lawn in the short term, predicting flat or modest growth in the company's existing operations. The analysts also reduced their target for the company's share price from $43 to $42 over the next year. Park Lawn's shares closed at $34.04 on June 30.
Park Lawn did not respond to requests for comment on the report.
The issue is a pressing one for Toronto-based Park Lawn, which has shifted its business and operations away from Canada to the U.S. in recent years.
Funeral homes based in Canada are not necessarily seeing the same trend. While data for the second quarter this year are not available yet, Statistics Canada says Canada's death rate rose by 9.3 per cent from January to March this year compared with the same quarter last year.
The lower death rate in the U.S. has a huge impact on the funeral sector because Americans spend more on funerals than Canadians.
David Brazeau, communications manager at the Bereavement Authority of Ontario, said the U.S. is more focused on traditional funeral practices, including cemetery burials, where the deceased are interred at a gravesite instead of cremation. This practice means that more caskets are purchased by clients.
"Things are a little bit different here in terms of ceremonies and services provided," Mr. Brazeau said.
In Ontario, before the pandemic, more than 70 per cent residents preferred cremation to burials. But during COVID, the number has gone up to 80 per cent, Mr. Brazeau said.
During the pandemic, we had many restrictions that limited the number of people who could come to funeral services and that of course would limit the number of services that an establishment could offer."
Some funeral industry members say the shift away from more elaborate ceremonies – and more money for the funeral home companies – may be permanent.
Jeff Corcoran, founder of Kinwood The Celebration of Life Co., a funeral home based in Toronto, said the industry has seen higher revenue because of pandemic deaths, but the revenue per client has dropped largely because families were not having funerals and commemoration services like they once did.
"Most people don't want funerals," Mr. Corcoran said. "Families instead of having bigger funerals, are having something intimate that doesn't require the input of a funeral company to put up a ceremony."
People's attitudes are rapidly changing about death and bereavement, he added. "Our research suggests that only 24 per cent of people want a funeral and only 11 per cent of people want an open casket ceremony," he said. "This has been a mainstay of the funeral industry for many years and operators have built their businesses around it."
Mr. Brazeau has also seen pandemic trends continue even after the lifting of COVID restrictions back in March.
What we have seen is a few people coming back to the funeral homes, just the usual number with less activities," he said.
The Scotiabank analyst report said that although deals have slowed lately, Park Lawn remains committed to executing $75-million to $125-million worth of deals per year over the next few years.
The company has made acquisitions, particularly in the U.S., a major part of its business strategy. In 2021, it completed 10 acquisitions for a total purchase price of over US$125-million. In separate deals, the company also added 26 funeral homes, seven cemeteries, four on-site funeral home-cemetery properties and five event centres. The combined transactions represent a total of 6,306 "calls," or events such as visitations or wakes, and 1,229 interments last year.
In June this year, Park Lawn completed the acquisition of Hudson Funeral Home & Cremation Services, a U.S.-based funeral home. This came just three months after it completed the acquisition of Chancellor Funeral Home and Garden of Memories in Mississippi.
The company's revenue has soared as a result of its deal spree, climbing to $363-million last year – with just $41.5-million coming from Canada – from $67-million in 2016, when revenue was roughly split evenly between the two countries. From January to March, the revenue increased by about 17.5 per cent to $83.2-million, compared with the same three-month period of 2021.